Paracetamol (Calpol®) for Children 0-2 Years Old

Paracetamol (Calpol®) for Children 2-6 Years Old

Paracetamol (Calpol®) for Children 6-12 Years Old

Product

Format

Age

Key Features

Ingredients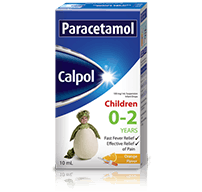 Paracetamol (Calpol®) for Children 0-2 Years Old
Infant Drops Suspension
0-2 Years
Fast & effective relief for fever and pain



Paracetamol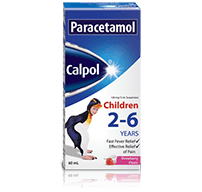 Paracetamol (Calpol®) for Children 2-6 Years Old
Suspension
2-6 Years
Fast & effective relief for fever and pain



Paracetamol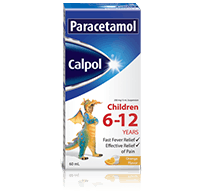 Paracetamol (Calpol®) for Children 6-12 Years Old
Suspension
6-12 Years
Fast & effective relief for fever and pain



Paracetamol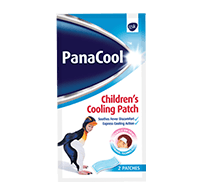 PanaCool Children's Cooling Patch
Children's Cooling Patch
1-12 Years
For express cooling action



L-Methol, Tween 80, Sodium Polyacrylate, Glycerin, Tartaric Acid, Polyviny Alcohol, Sodium Polyacrylate Starch, Propylene Glycol, Methylparaben, Propylparaben, Polyvinylpyrrolidone, FD&C Blue No. 1, Purified Water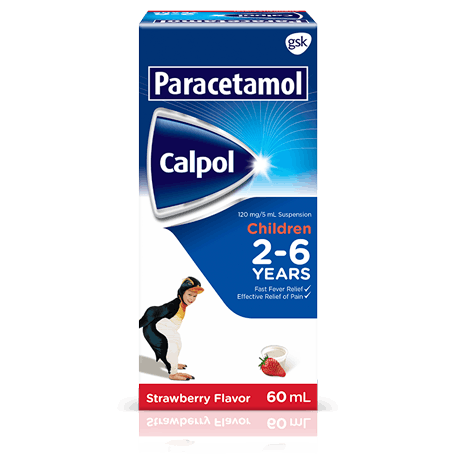 Paracetamol (Calpol) for 2-6 Years Old
Paracetamol (Calpol) starts to work on fever in 15 minutes and is gentle on kids' tummies.
What does it relieve?
Mild to moderate fever and pain associated with:
Fever and pain after Vaccination
Toothache
Headache
Migraine
Muscle ache
Sore throat
Musculoskeletal pain

What's the format?
Paracetamol (Calpol) is an alcohol-free suspension.
Directions
For children aged 2-6 years (120mg/5mL Suspension)
Oral administration only
Dose may be based on weight or age; use weight if you know it, otherwise use age.
Give every 4-6 hours.
Do not give more than 4 doses in any 24-hour period.
If symptoms persist, consult your doctor.
See label for full information.
Active Ingredient
Paracetamol