Paracetamol (Calpol®) for Children 0-2 Years Old

Paracetamol (Calpol®) for Children 2-6 Years Old

Paracetamol (Calpol®) for Children 6-12 Years Old

Product

Format

Age

Key Features

Ingredients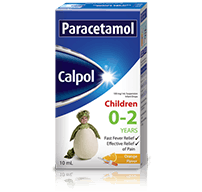 Paracetamol (Calpol®) for Children 0-2 Years Old
Infant Drops Suspension
0-2 Years
Fast & effective relief for fever and pain



Paracetamol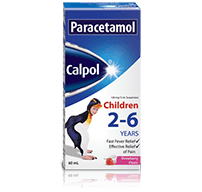 Paracetamol (Calpol®) for Children 2-6 Years Old
Suspension
2-6 Years
Fast & effective relief for fever and pain



Paracetamol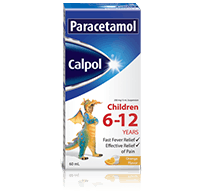 Paracetamol (Calpol®) for Children 6-12 Years Old
Suspension
6-12 Years
Fast & effective relief for fever and pain



Paracetamol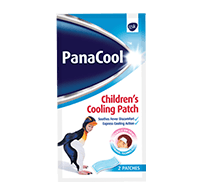 PanaCool Children's Cooling Patch
Children's Cooling Patch
1-12 Years
For express cooling action



L-Methol, Tween 80, Sodium Polyacrylate, Glycerin, Tartaric Acid, Polyviny Alcohol, Sodium Polyacrylate Starch, Propylene Glycol, Methylparaben, Propylparaben, Polyvinylpyrrolidone, FD&C Blue No. 1, Purified Water
CONTACT US
Please note: Your own healthcare professional is the best source of information regarding your health.
For Information regarding GSK products, contact: 1800-14410884 or 1800-89088275.
REPORTING AN ADVERSE EVENT
You may also e-mail us at ph.customer-relations@gsk.com or visit www.gsk.com.
If you are concerned about any of the side effects or you think they are serious tell your doctor or pharmacist because they are in the best position to advise you.